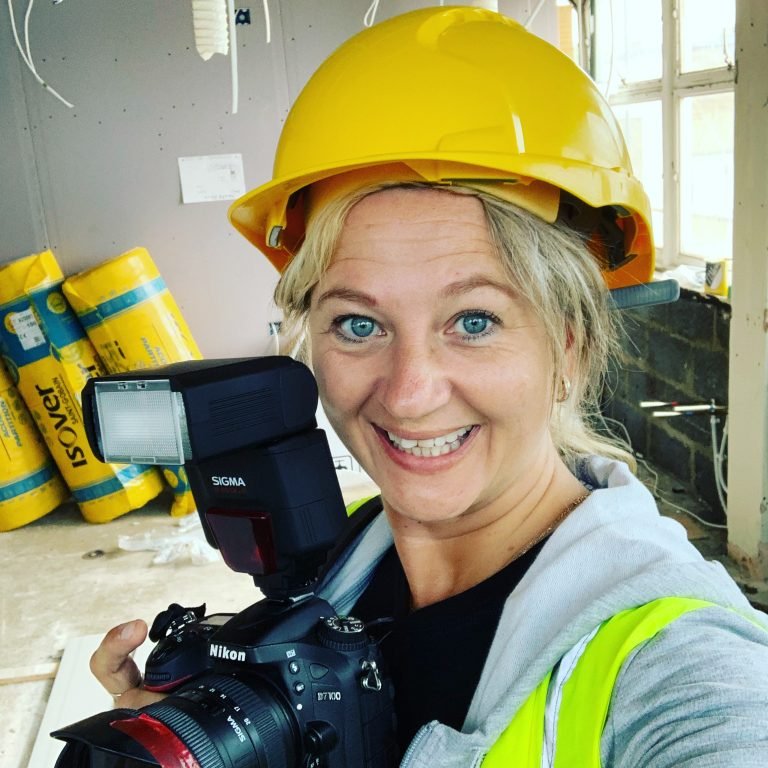 "Giving my clients the personal touch all of the time"
I am Sarah Toon LRPS ASICIP, a qualified member of the Royal Photographic Society (RPS), The Society of International Commercial & Industrial Photographers (SICIP), and a member of the British Institute of Professional Photography (BIPP).
I am a professional construction and architectural photographer who has a passion for my work. I carry my own CSCS card and a full range of PPE for when I'm on site. I am also DBS registered.
Sarah is a great photographer and a pleasure to work with. As well as capturing the essence of completed projects in her photographs, she understands the issues surrounding working within a live construction environment and captures some fantastic results of jobs in progress.
Daniel Connal Partnership (Construction Consultancy)
We are extremely pleased to have finally found an exceptional architectural photographer. Sarah's photographs have helped us keep our website up to date and enabled us to produce high quality artwork for both internal and external purposes, and we would have absolutely no hesitation in recommending her!
Chaplin Farrant (Architects)
Sarah's photography is first class. She fully understands the challenges of working on active building sites as well as the confines and sensitivities of individual clients' properties. Sarah has a great eye for detail and finding very interesting and provocative shots. She produces some great images of our projects and we are very pleased to continue to be associated with her.
Paul Robinson Partnership (Architecture & Surveying)
Wells Maltings is exceptionally proud of its association with Sarah and looks back on the work she did for us with real fondness and affection. In documenting the growth of our new building, not only was her photography of exceptional standards, but her attitude and approach to us as her client was exemplary. Sensitive, creative, understanding - and great fun to work with. She was a part of our family for 18 months, and that really shows in her work. A photographer that really cares, with passion and spark.
Wells Maltings (Director)
We have worked with Sarah for several projects. As structural engineers we have found that her ability to photograph interesting angles is great for our website and social media marketing. Sarah is very professional, listens to our brief, understands what is required and provides excellent photographs.
JPC CDM Services (Director)
We have been working with Sarah throughout the year and she never fails to amaze us with the images she supplies for our magazine Construction UK Magazine. Sarah has featured on multiple front covers which has most definitely helped enhance the reads of the magazine. Out of the 12 editions we put out in 2019 three of the editions that Sarah supplied are in the top 5 for open rates and engagement. We love working With Sarah Toon Photography and can't wait to get stuck into 2020. We would recommend Sarah to any Construction company looking for a quality photographer and all-round nice person.
Sarah is a very talented photographer and her work around numerous construction projects certainly caught our eye for the events that we had in the calendar. Sarah has worked for us on a number of projects now and aside from being a lovely human, she's extremely efficient, hardworking and above all creative in getting the shots we needed for our PR campaigns. In the fast pace environment here at Morgan Sindall, we're always looking for photographers who can work independently with a brief, and to the timescales of our campaigns, and Sarah ticks every box. We'd definitely recommend her to other businesses!
Morgan Sindall Construction (Regional Marketing and Communications Manager)