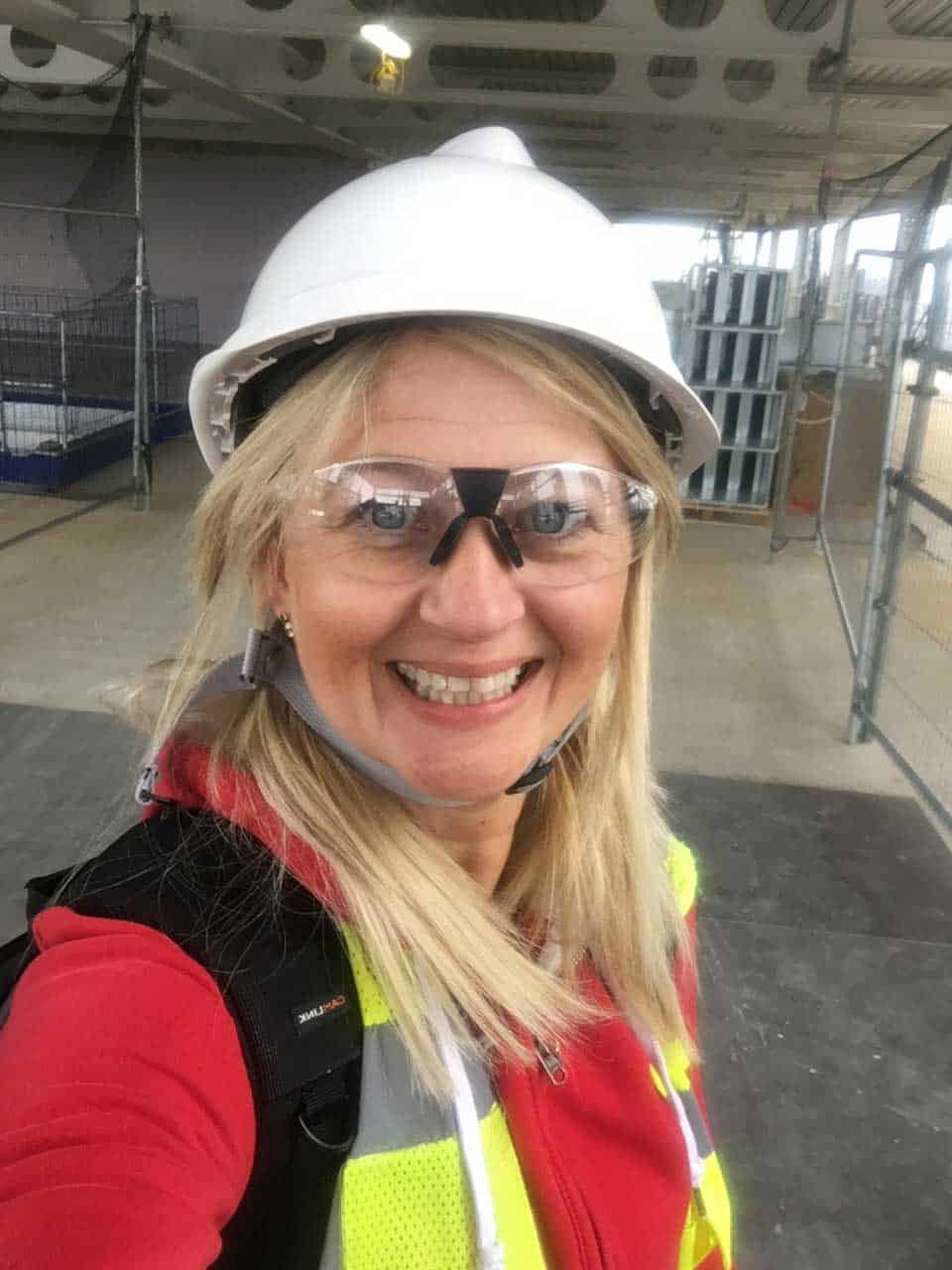 "Giving my clients the personal touch all of the time"
I am Sarah Toon LRPS ASICIP, a qualified member of the Royal Photographic Society (RPS), The Society of International Commercial & Industrial Photographers (SICIP), and a member of the British Institute of Professional Photography (BIPP).
I am a professional construction and architectural photographer who has a passion for my work. I carry my own CSCS card and a full range of PPE for when I'm on site. I am also DBS registered.
Architectural and construction photography is a skill I have perfected over many years. I have always had a passion with the beauty of buildings and architecture. It is a specialised and extremely interesting job, and my clients range from architects, structural engineers, surveyors, building companies and investors to name but a few, who wish to have images of construction as it progresses to the finished build.
I shoot the images freehand so I can reach the perfect angle for each shot. The range of cameras and lenses I use gives me the flexibility to shoot the images I need – and I never leave a job until I know I have fulfilled my client's brief.
The work I do is based on my client's specific needs which can vary from job to job. They could be to record shots for their archive – structural engineering points record images, or overall progress shots from the start to completion of a building, all of which include my own unique artistic style whilst capturing the technical side of how a building is constructed.
Recently, I had five images chosen to be in the 2020 BIPP National Finals in the category of Architectural and Industrial Photography. This is my speciality and it's what I love to do.
I have been featured in various publications, on magazine covers, press releases, interviewed by Women in Construction Magazine and very recently a guest speaker at the Professional Builder Tool Fair at Alexandra Palace.